Le origini di Verona
Un giro turistico nel centro della città!
Verona è una delle città italiane più belle del Veneto, costruita dai romani sul fiume Adige lungo l'antica via Postumia.
Facciamo un giro turistico per Verona, partendo da Piazza delle Erbe che rivela tracce dell'intera storia della città. Dal periodo romano, attraverso la signoria della Famiglia Scaligera, ai giorni nostri …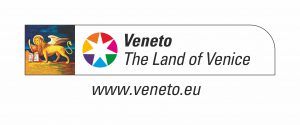 Prodotto in collaborazione con l'Ente Turistico del Veneto
Visit Verona: helpful hints
Arrival
For international flights there is the Verona Airport, connected to the city centre by bus (rides every 20 minutes, 6€, it takes 15 minutes). The nearest airport for transcontinental flights is Bologna Airport. From the airport, first you have to reach Bologna Central Station by bus (rides every 15 minutes, it takes 30 minuts, 6€).  Then either Trenitalia and Italo trains reach Verona in 50 minutes, prices change according to class and services.
Transports
Walking is the best way to visit Verona. Anyway you can move by bus, a single ticket costs 1,3€ and it lasts 90 minutes. For more information check the ATV website. 
What to do
Verona, the city of love, is in the North Eastern Italy and it is a UNESCO World Heritage Site.
Known wordlwide to be the city of Romeo and Juliet, by William Shakespeare, here you can visit Juliet's House with the iconic balcony ("O Romeo, Romeo, wherefore art thou Romeo?" – that one). But Verona is famous even more for the Arena di Verona, that is basically the greatest Opera theatre in the world! Check the official website of the Arena for the shows calendar, don't miss the opportunity to attend a concert sit on this Roman masterpiece (Summer only, of course. No roof, above is only sky, you know). Watch Italia Slow Tour web serie about the city of love.
Last, but not least, Verona is also near the lake Garda, the largest lake in Italy (it takes 30 minutes to Peschiera del Garda or Lazise, 4o minutes to Bardolino, by car).